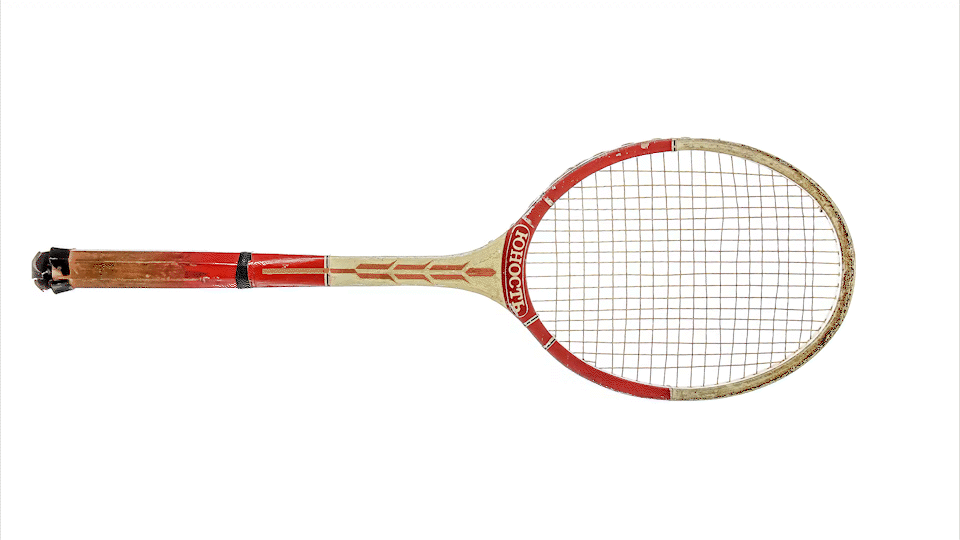 FIRST NFT TENNIS RACKETS COLLECTION
USSR old model tennis racket for teenagers made in Ukrainian SSR (Mukachevo).
Grip Size: 4 5/8 inches.
Length 68 cm.
After the war rackets were manufactured by several ski factories including in Mukachevo (Ukraine) – "Ukraine", "Karpaty" and teenage "Unost". Most of the rackets were developed and put into production by Tarutin Aleksandr Alekseevich (1909-1984). Most of the Soviet masters of sports played "Moskva" and "Vostok" that was more rigid due to the graphite layer ("Tartu" had two graphite layers).