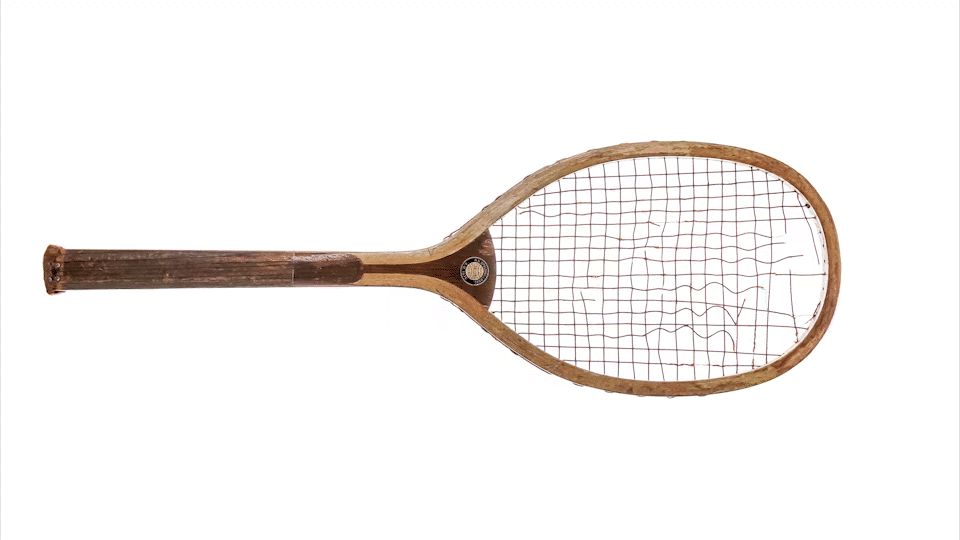 FIRST NFT TENNIS RACKETS COLLECTION
It is marked with a "Geneva" gold decal in very good condition and gold "A. G. Spalding Bros" trademark logo in excellent condition on the throat.
Spalding is an American sports equipment manufacturing company founded by Albert Spalding in Chicago, in 1876, although is now headquartered in Bowling Green, Kentucky.
Spalding currently focuses on basketball, mainly producing balls but also commercializing hoops, rims, nets and ball pump needles. Softballs are commercialized through its subsidiary Dudley Sports. In the past, Spalding manufactured balls for other sports, such as American football, baseball, soccer, volleyball, and golf.