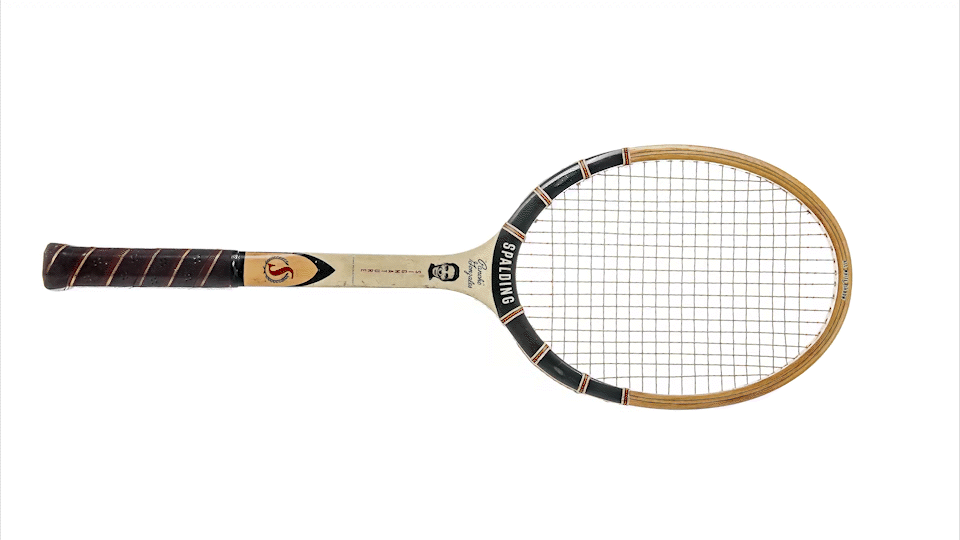 FIRST NFT TENNIS RACKETS COLLECTION
PANCHO GONZALES SPALDING SIGNATURE (1957-65s)
Born into a Mexican American family, Gonzales as a youth had no access to tennis clubs and was largely a self-taught player.
In 1943 he achieved top ranking in boys' tennis in southern California. Before turning professional in 1949, he won six major amateur championships. His speed, agility, and aggressive play, which was complemented by colorful and outspoken behavior, won him a large following.
In addition to his eight singles titles, Gonzales, as a professional, won the U.S. men's doubles championship five times. In 1969, at age 41, he defeated Charlie Pasarell in a 112-game match that was then the longest in Wimbledon history; it was not surpassed until 2010.