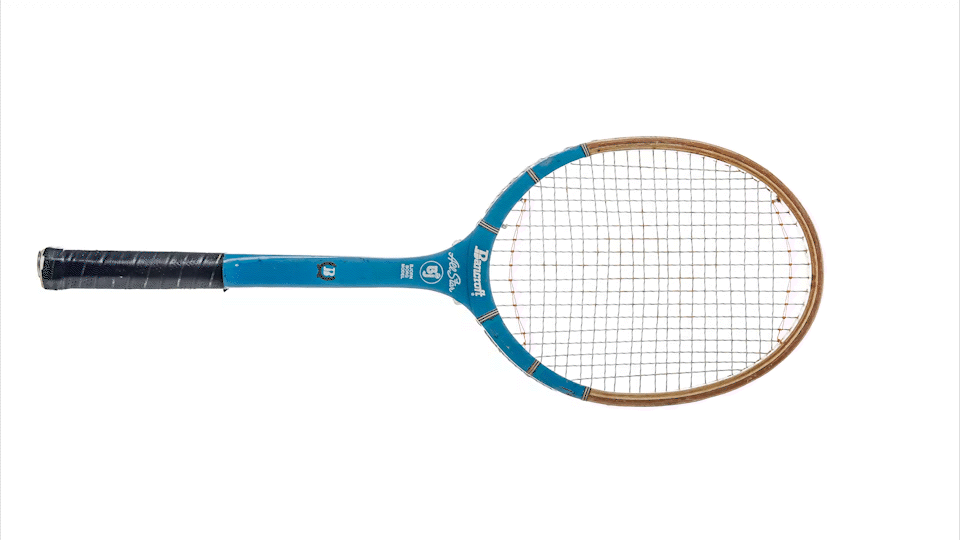 FIRST NFT TENNIS RACKETS COLLECTION
Bancroft All Star Bjorn Borg model
A low-end model made in Taiwan.
Björn Rune Borg (born 6 June 1956) is a Swedish former world No. 1 tennis player. Between 1974 and 1981, he became the first man in the Open Era to win 11 Grand Slam singles titles (six at the French Open and five consecutively at Wimbledon), but he never won the US
Open despite four finals appearances. He is the first male player to win five Wimbledon titles in the Open Era.